update 2015|07|28
On 23.07.2015, SRT 487 001 took ELL 193 209 from Arth-Goldau to Lausanne. At that moment, Siemens had completed test runs with the 209 on the Südostbahn, with its 50 promille gradients. This week tests were done around Lausanne during the night.
With the Lausanne tests, Siemens has completed its Vectron test program in Switserland, for which it used 193 209, 901 and 902. The 209 will now go back to Munich for 'normalisation'. (Theo Stolz)
update 2015|07|23
The new project of Gudrun Geiblinger: she is designing a new livery for a DB Regio 146 series locomotives.
update 2015|07|22
Yesterday, Enon/EGP took delivery of their Vectron locomotive, the blue 193 848-9. Today it was seen with a freight train piloting a 185. (Jürgen Steinhoff)
However, one question remains, does it already have the shunting diesel module or not? [update] The diesel shunting module, ordered for this locomotive, is most likely not there yet. It will be installed somewhere in the next months. So at this moment, 193 848 is a normal AC electric locomotive.
ELL>LokoTrain 193 220 and 221 have visited Hungary lately for the required brake and run tests to get approved for commercial service in this country. (Norbert Tilai)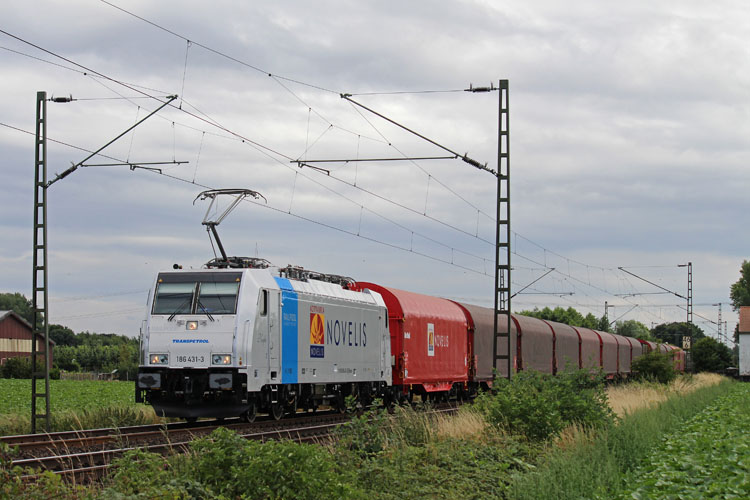 Railpool 186 431, running for VTG Logistics, got new logos. The image shows the machine with Retrack and Novelis logos, pulling freight train DGS 95014 from Nievenheim to Göttingen. The loco now also has a name: Nayla. (Niklas Eimers)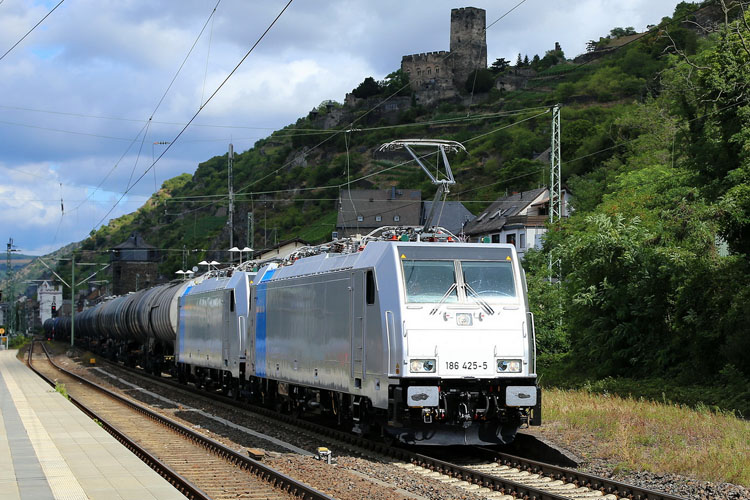 RTB Cargo is main customer of the new Railpool Traxx MS locomotives with DE/AT/BE/NL package. After 186 421-424, now also 425 and 426 are in the fleet of the German freight operator. Two images showing the new machines together pulling freight trains. (Wolfgang Mauser / Henk Zwoferink)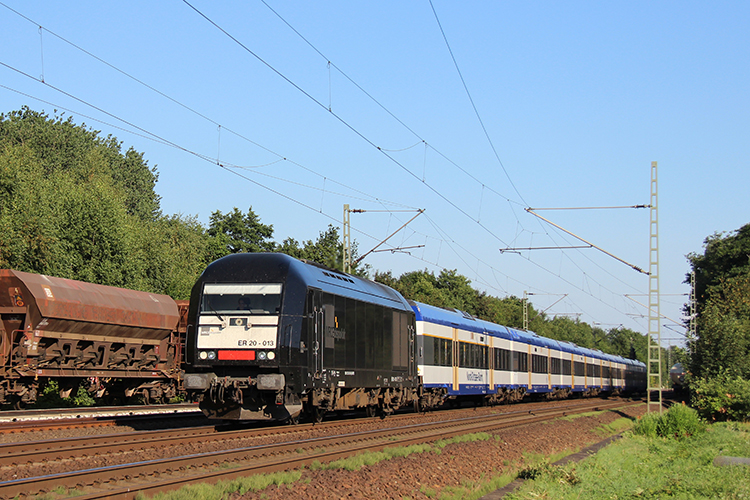 The headliner of yesterday. Lease company struck a deal with Beacon Rail. The latter company has decided to take over all class66 and ER20 locomotives from MRCE.
Read more
.
update 2015|07|19
Meanwhile, testing the new AC3s in Germany is continuing. This test train in Minden shows DB 187 102 and 147 002 (our first image of this machine) behind a mkb locomotive on 02.07.2015. (Klaus Görs)
Subscribe to our newsletter:




latest graphics