update 2015|03|26
This is Vectron no.7 for freight operator boxXpress.de. On 24.03.2015 this machine made a test run around Munich.
(MV)
Siemens Vectron 193 822 has arrived in Bulgaria. Yesterday it was portrayed at Ruse Razpredelitelna station.
(DM)
Per 25.03.2015, both the Vectron AC and MS versions have the full approval for the complete network of the Czech Republic (3 kV DC and 25 kV AC). Of course, the Vectron AC can only run on the 25kV AC part.
(MG /
railtrains.sk
)
A video showing you a new trainset built by Koncar from Croatia. It is the first of a larger batch that at least incorporates 44 new trainsets for the railways of Croatia (HŽ). 16 sets are planned for regional services, 16 more for services around the capital city of Zagreb. 12 more units will be diesel trains. They will be delivered in 2015-2017. There are options for more trains.
In the video we see set no. 6112 002, for regional services. It has a white and red livery, which is different from the prototype trains we already know of this type. Because Koncar already supplied three similar trains: HŽ 6112 001, HŽ 6112 101 for Intercity services and no. 4412 001 for the railways of Bosnia.
For nice images, check zeljeznice.net
update 2015|03|24
The Vectron that recenlty was used for homologation test in Slovenia and Croatia, is now seen in Romania. Today it at Predeal station (RO) in a freight train of private operator GFR. First reports say that the locomotive is on its way to Bulgaria. - AD
Last week, we presented the SRI 145 087 in its new livery. It gets a little more attention as we are proud to have been part of the design process of the livery. So, if you or your company is in need of any new railcolor, we can help you.
You can track and trace the locomotive in the Metrans Lokfinder, as SRI has hired it to this freight operator. We also started a pinterest board dedicated to this locomotive and its best images. Check it out:
Follow 's board My work: Locomotive livery design (crearail.com) on Pinterest.
update 2015|03|20
A nice thing of being a database, is that the system gets richer every day. It is getting more complete with every piece of information that is contributed to it. The info maybe brand new, but can be about modern history too. Check out these images of test bed prototype locomotive 128 001-5, that is nowadays parked at Weimar (DE), under the caring supervision of the Thüringer Eisenbahnverein.
These shots show the machine still in active duty for Bombardier, being test locomotive in Switzerland. They show the machine together with, at that time, brand new DB Schenker 185 226 and 227. Thank you PA.
update 2015|03|19
Meanwhile, Bombardier is well on its way with the production of Traxx AC2 locomotives for DB Regio, its final batch. We expect the first units (no. 146 251-282) will enter service soon.
Maiden runs: 146 254 on 11.03.2015; 146 255 on 12.03.2015; 146 256 on 18.03.2015.
[CL / MR]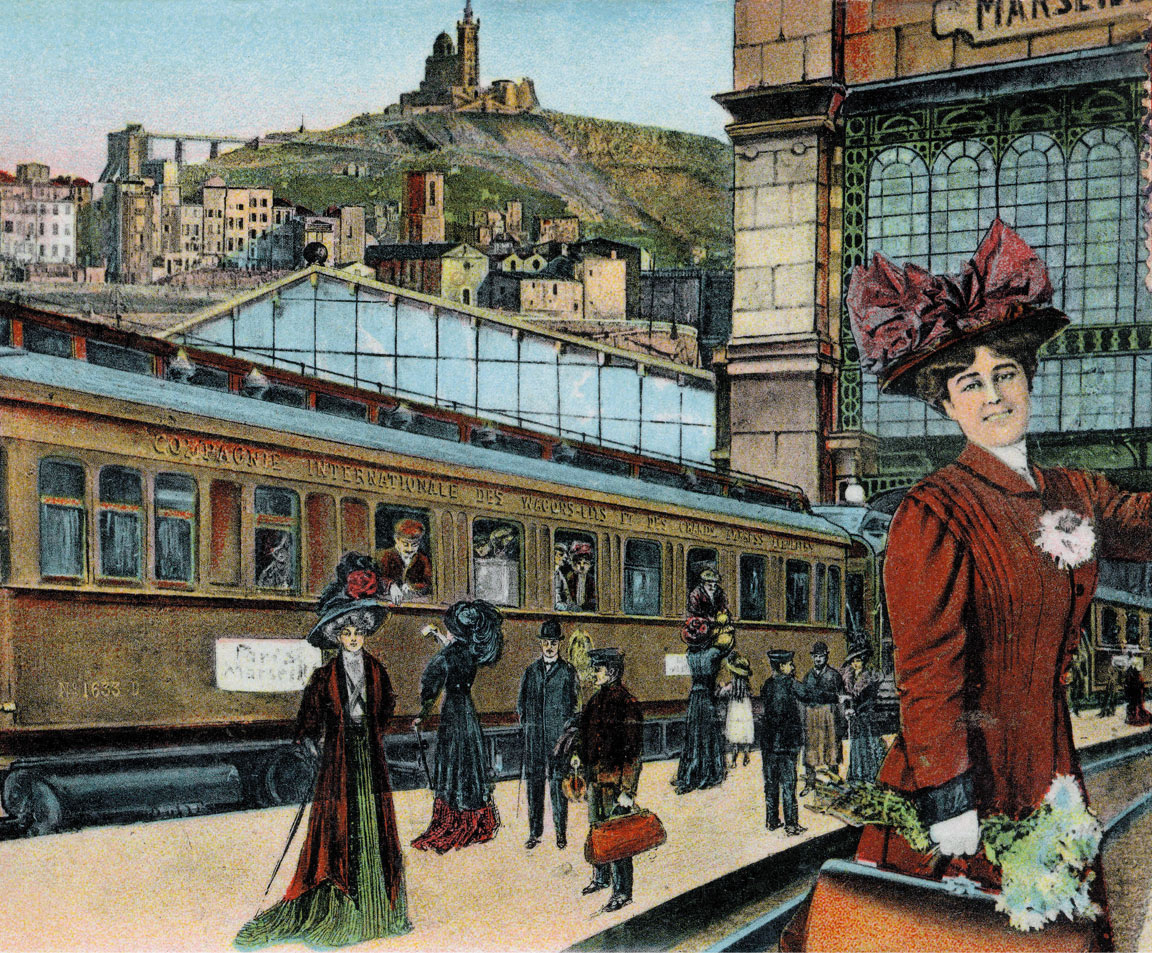 And now something else, a personal favorite of ours:
Retours.eu
. On a monthly basis, Mr. Arjen de Boer takes you to a long forgotten or a less wellknown facet of railway history. Check his latest edition:
Despite the economic crisis, the German railways flourished between the two world wars. This was also the case for sleeping and dining car company Mitropa. Founded during the First World War as the German counterpart of Wagons-Lits, it entered a period of prosperity after the war, despite the restrictions it was subjected to.
The carriage interior style owed much to the Neue Sachlichkeit and Bauhaus, but with a luxurious rather than Spartan finish. The Mitropa logo and poster designs showed that the Art Deco style had become popular in Germany too.
In the 1930s Mitropa was used for Nazi propaganda and control. After the war the company was split, just like Germany itself. Full article with lots of images at retours.eu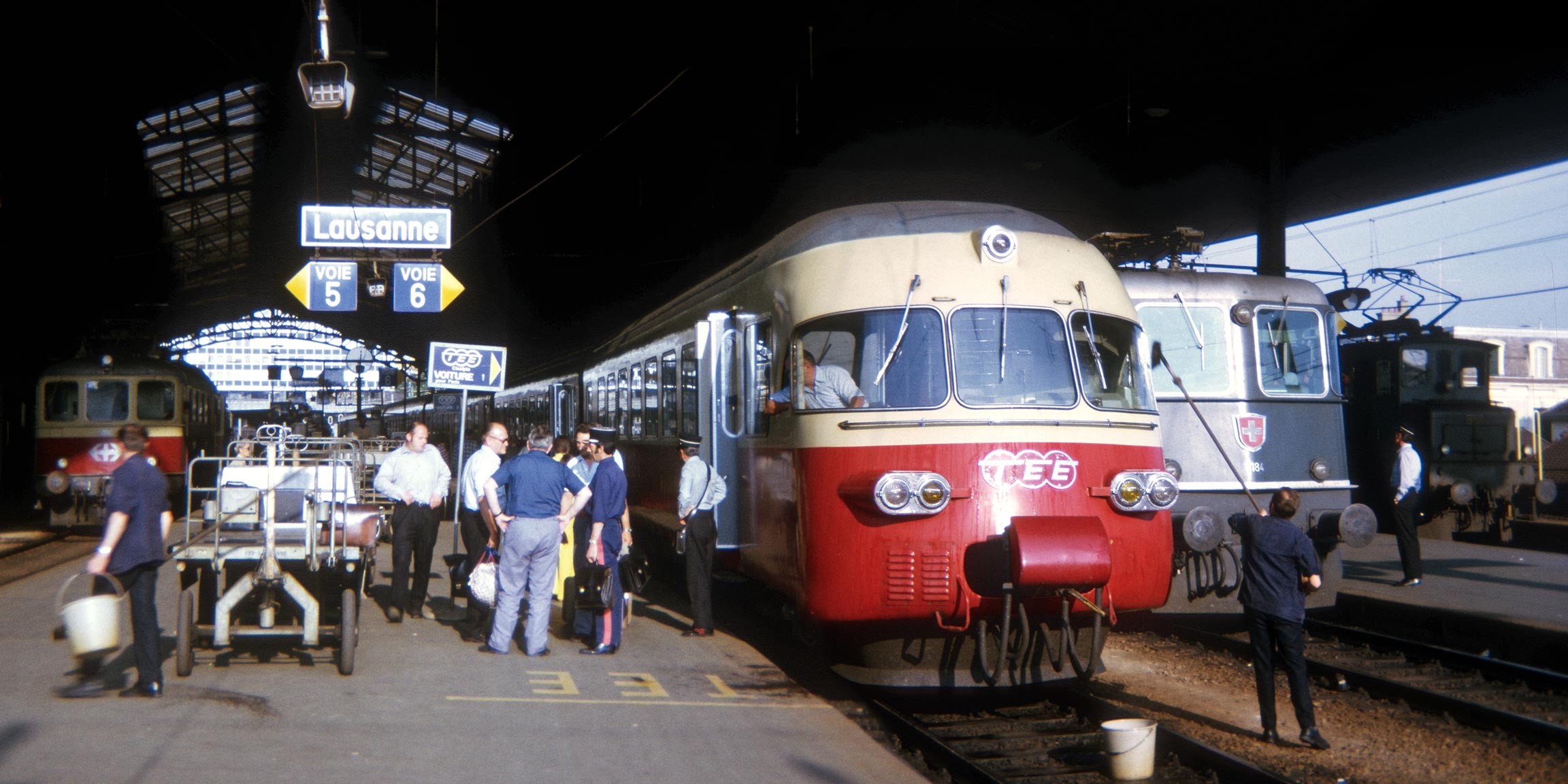 update 2015|03|16
In the past months, Siemens has prepared to first Vectron locomotive for test runs in Finland. As from 2017 Siemens will deliver 80 hybrid locomotives (+97 option) to the Finnish state railways (VR).
Of course, this requires extensive testing. Siemens wants to take out every risk. Finland has completely different climatic conditions which the new machines need to endure effortlessly. Temperatures as low as –40 °C should be no problem for both diesel and electric engines of the machines.
Today, a new Siemens stock locomotive left Munich, bound for the harbor of Rostock, numbered 193 971. At first sight it is 'normal' electric Vectron AC locomotive, but as you can see it is placed on bright yellow colored 'loco buggies'. Finland has a different track gauge, 1524 mm instead of our 'standard' 1435 mm. So this Vectron has a wider track gauge and needs the loco buggies for transport in Germany.
The white 193 971 is decorated with stickers commemorating the 160 year long history of Siemens' presence in Finland. The company's relation with the country dates back to 1855, when Siemens built its first telegraph line in Finland. Additionally, the locomotive sports the slogan 'Vectron kotonaan suomessa', in English: the Vectron at home in Finland.
To prevent that people will misinterpret this item: Siemens has pointed out today that this locomotive is not part of the final batch for the Finnish railways. They call the 971 an 'advanced locomotive for testing purposes'.
(
Frankenwald HDtv
/ MM / NG / Siemens / WK)
SRI Railinvest 145 087 has been repaired and repainted. The deep blue locomotive was presented today at Kassel. It now has the name Barbara. At the end of the afternoon the machine had to begin its first service right away. Again it is in service of Metrans Rail.
No time to waste, after its presentation, SRI 145 087 left Kassel right away for its first service for Metrans.
(CK)
Subscribe to our newsletter:




latest graphics