update 2017|07|28
The white 193 289 for ELL - Photo: Tristan Zielinski
Today a white Vectron locomotive left Munich, and was taken to Passau. The image shows stock locomotive 22250, that has recently received its final designation: 91 80 6193 289-6. The multi system electric for central Europe will be delivered to lease company ELL.
The white 193 289 in Vienna - Photo: Herbert Pschill
Beacon Rail > HSL Logistik on 27.07.2017 at Bremen - Photo: Thomas W. Finger
Next to the brown Beacon Rail 185 599, 600 and 601 and our Railcolor-185 602, railfreight operator HSL Logistik now also has a golden 185 series locomotive: 185 597.
China is coming. No, China has already arrived. The state-supported manufacturer CRRC is building many trains for foreign customers, now being a strong competitor to other manufacturers. They also publish nice product videos, for example this one about the 2nd generation locos for Belarus (type БКГ-2).
update 2017|07|27
New: ELL 193 284 - 26.07.2017 - St. Pölten-Viehofen - Photo: Christian Blumenstein
New MRCE Vectrons: X4E-667, 673 and 672 between Hagen and Cologne on its way to Mönchengladbach. This raises the number of MRCE Vectron MS locos with DE/AT/IT package to 34 (640-673).
EU43-007 at Vado Ligure - 26.07.2017 - Photo: Giorgio D'Alessandro
The fleet of Lokomotion and RTC is getting more devirse by the day. Last week we reported about the 4 (!) different liveries applied on the eight new Vectron locomotives, now we have documented the third 'Zebra' color variation for a RTC EU43 series locomotive. The images in this post show the freshly overhauled EU43-007, the one machine is its type that had red painted cabs, in its new zebra livery that is both red and blue. The colors mix using a gradient, something we did not see before on a Lokmotion/RTC locomotive. So the 007 remains unique!
At this moment, Bombardier is delivering TRAXX AC3 locomotives to DB Cargo extra fast. Next to the locomotives part of the regular delivery schedule (now at no. 187 131 REV 26.07.2017) also five 'stock' machines are made ready for DB Cargo: 187 080-084. The first two are already in revenue service, 187 082 completed a test run today.
The arrival of 187 080-084 should not change the total number of TRAXX AC3s on order for DB Cargo. This number remains 110. (CK/EK 8/2017)
update 2017|07|25
Italian railfreight operator InRail has decided to order three Vectron locomotives. They will be DC electrics only, so the family of 191 series locomotives in Italy will grow.
Further details have not been published yet. However, InRail did release a design sketch of its future machines, showing they will get the same blue/red/white livery as applied on the InRail ES64U4 series electrics.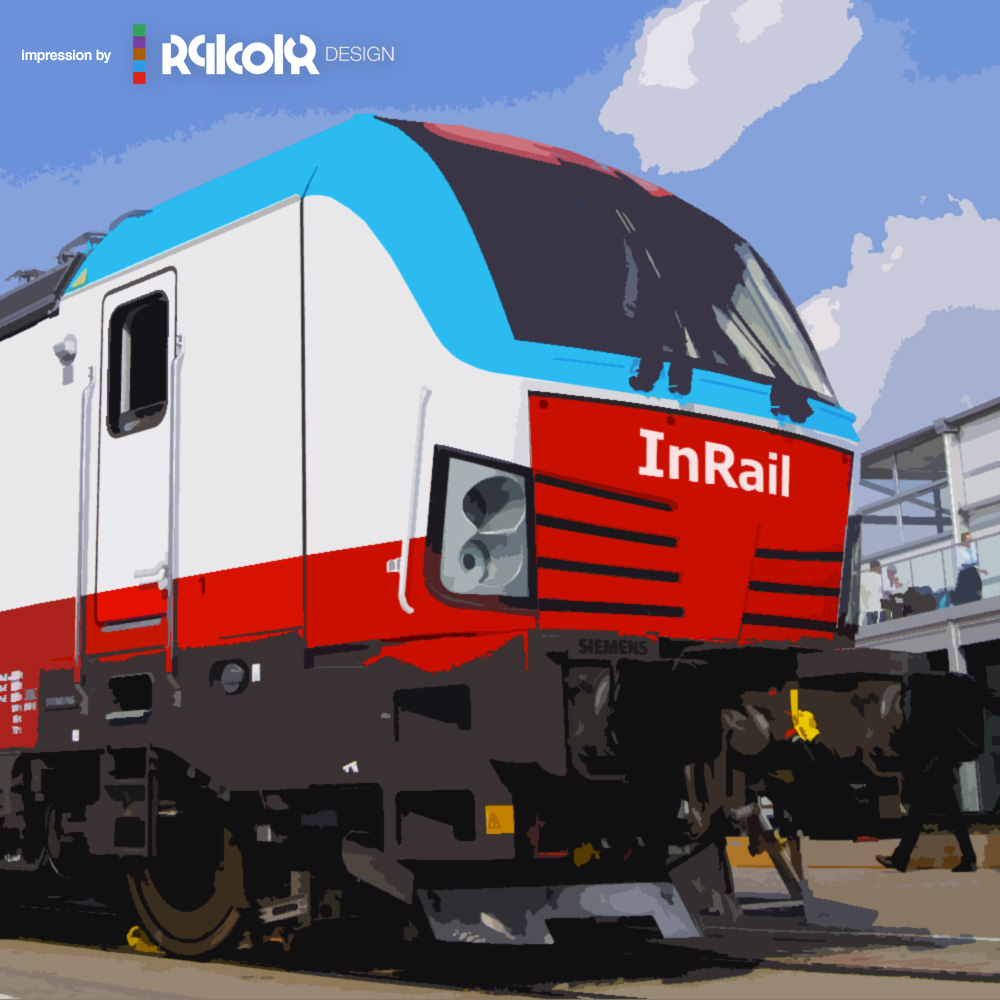 Impression by Railcolor Design. There is no relation to Siemens or InRail.
InRail is the fourth customer for the DC version of the Siemens Vectron locomotive for the Italian market. At this moment 16 Vectron DC locomotives have been release from work:
2x Siemens: 191 001 and 100
2x FuoriMuro: 191 002 and 003
4x CFI: 191 009-012
8x UniCredit > DB Cargo: 191 013-020
update 2017|07|24
Lokomotion 193 777 in Munich on 21.07.2017 - Photo: München-Ost, Rangierbahnhof
Lokomotion 193 777 is out. It is last Vectron locomotive of a batch of eight, that the freight operator from Germany ordered in 2016. Lokomotion received the machines in four different liveries:
193 770-772 have blue stripes
193 773 has no stripes, and is thus all black and white
193 774-776 have red stripes
193 777 has a ivory colored base paint, with red stripes on side 1, blue on side 2
Lokomotion 193 777 in Kufstein on 21.07.2017 - Photo: René Hameleers
Handelsblatt.com reports: "... Geplant seien zwei Gemeinschaftsunternehmen: eines für die Signaltechnik, an dem Siemens eine deutliche Mehrheit von etwa 80 Prozent halten werde, wie einer der Insider sagte. Im Geschäft mit Zügen sollen dagegen die Kanadier das Sagen haben; geplant sei eine Mehrheit von 51 Prozent für Bombardier..."
Update: The item from Reuters about the same topic
can be found here
.
update 2017|07|22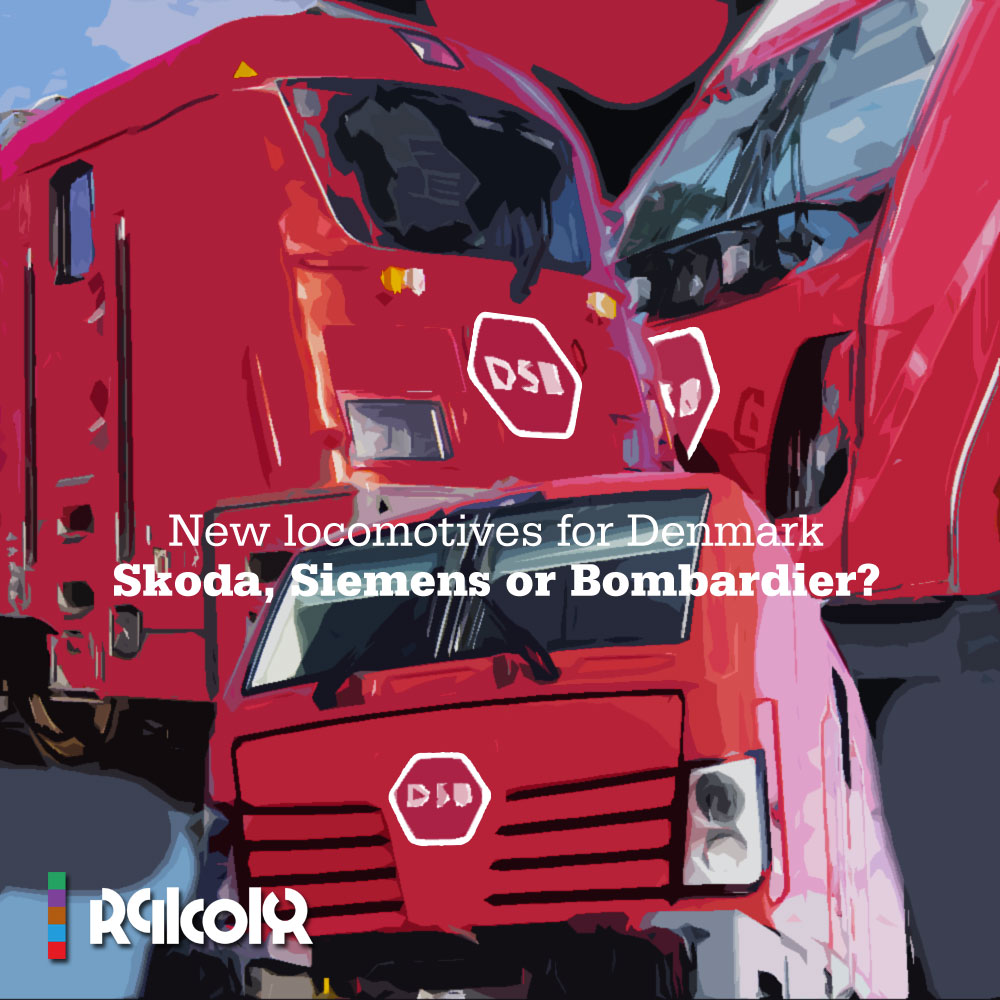 Rail Business reports: The Danish state railways (DSB) is currently tendering for new electric locomotives. With Siemens, Bombardier and Skoda the negotiations are ongoing. But after an intense dialogue with these manufacturers, DSB has decided to change the time path for the delivery of the new machines. Originally DSB expected to receive the first new machine within 14 (later 15) months after contract signing, but now it is decided to change this 'tight and challenging' deadline and extend it with at least nine months (thus 24 months). The first machines are now expected to arrive in Mai 2020.
DSB made this decision as it fears that some manufacturers will back out of the tender as they think it is too challenging and too risky. With less competition, the remaining bidders than may ask a too high price. As it is public money, DSB informed the ministry about its decision.
In January DSB pre-selected three manufacturers in the ongoing tender for 26+18 new electric locomotives. Siemens, Bombardier and Skoda are still in the running. Final bids are expected for the end of the year.
Subscribe to our mailing list:




latest graphics