Italian railfreight operator InRail has decided to order three Vectron locomotives. They will be DC electrics only, so the family of 191 series locomotives in Italy will grow.
Further details have not been published yet. However, InRail did release a design sketch of its future machines, showing they will get the same blue/red/white livery as applied on the InRail ES64U4 series electrics.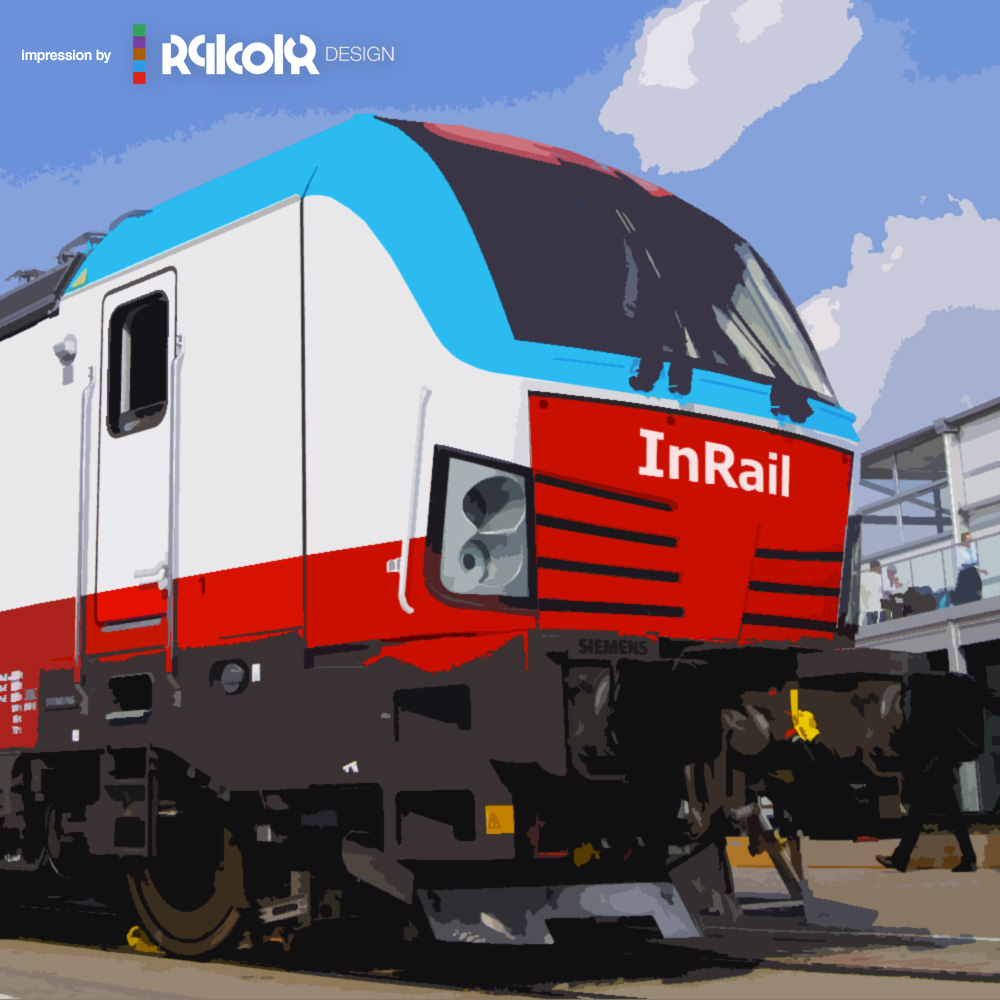 Impression by Railcolor Design. There is no relation to Siemens or InRail.
InRail is the fourth customer for the DC version of the Siemens Vectron locomotive for the Italian market. At this moment 16 Vectron DC locomotives have been release from work:
2x Siemens: 191 001 and 100
2x FuoriMuro: 191 002 and 003
4x CFI: 191 009-012
8x UniCredit > DB Cargo: 191 013-020