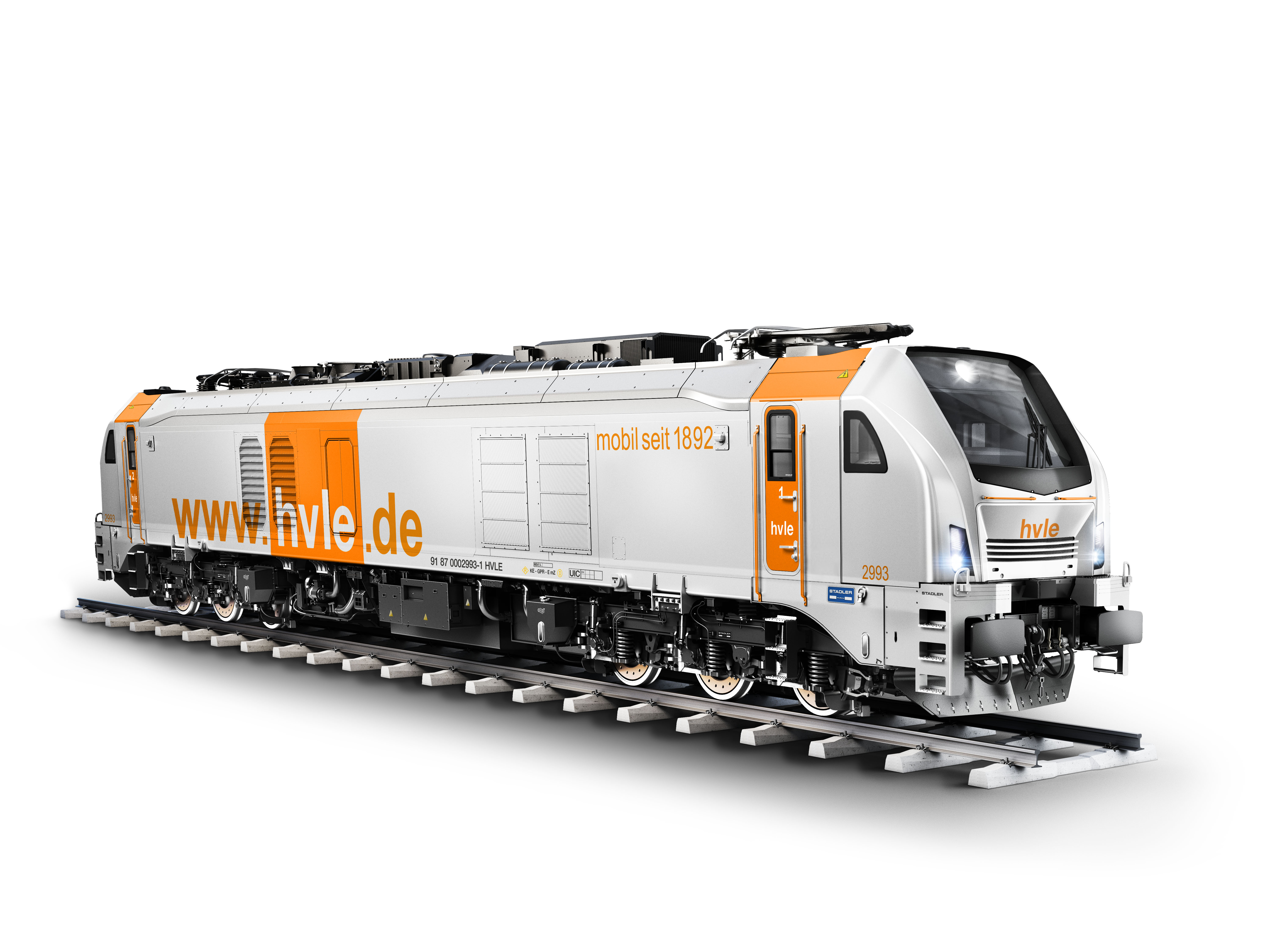 Artist impression of a EURO DUAL locomotive in HVLE colour scheme. Picture by Stadler Rail.
Stadler Rail Valencia has bagged a first order for EURODUAL locomotives. German rail freight operator Havelländische Eisenbahn (HVLE) has awarded Stadler a contract for the supply of ten six-axle EURO DUAL locomotives for use in Germany. The locos combine 15kV and 25kV electric with diesel power. Ludolf Kerkeling of HVLE comments: "The demand for six-axle locomotives will grow because of the increasing length and weight of trains." Martin Wischner of HVLE added: "We need diesel power for the first/last mile but the environmental and economic advantages of electric power are very important for us."
The deal includes a full service maintenance agreement and is financed by Deutsche Anlagen-Leasing with a tailor-made, asset-based leasing structure. With the order, HVLE becomes the launch customer of the new generation of six-axle bi-mode locomotives developed by Stadler for the European market. The EURO DUAL is available in different configurations and for different gauges and voltage systems. Designed as a highly modular platform, it can be equipped with diesel engines of various power ratings to meet the requirements of individual customers. Furthermore, the EURO DUAL is suitable for both passenger and freight applications at speeds up to 160 km/h.
The first EURO DUAL locomotive is currently being subjected to various tests and has been on trial outside the plant in Albuixech numerous times. Picture by Malcolm Wilton-Jones.