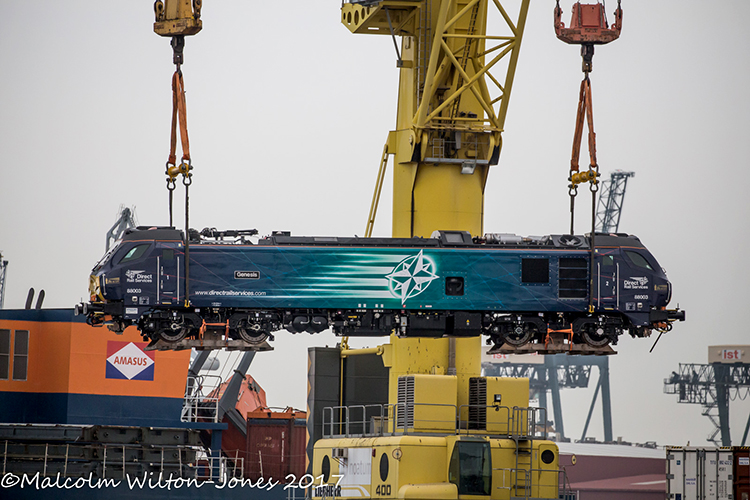 Approximately one month ago, on 23 February 2017, 88003 'Genesis' is lifted onto the Eemslift Nelli. Soon the six Class 88s already in the UK will be joined by the remaining four. Picture by Malcolm Wilton-Jones.
Some short news from Spain regarding the delivery of Class 68 and 88 locomotives to Beacon Rail and DRS. Locomotives 88006 'Juno', 88007 'Electra, 88009 'Diana' and 88010 'Aurora' have been transported to the Port of Sagunto, from where they will be shipped to the United Kingdom. When the locos arrive on British soil, all ten Class 88s will have been delivered to the UK. None have entered service yet, pending certification and dynamic testing.
Not only Class 88s have made it to Sagunto. Among the four bi-modes, there were also two Class 68 locomotives. One of the two is 68027, which is still in a basic blue livery.