[DE] Test run with Siemens 247 905: new Vectron locomotives serve as ballast weight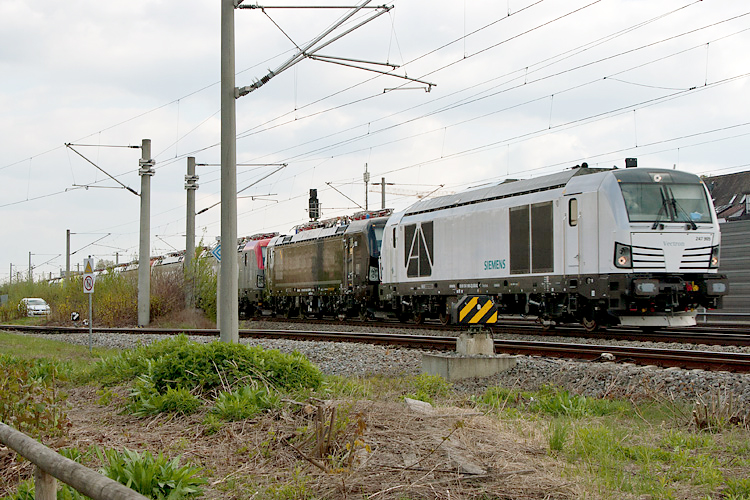 A 'Lastprobefahrt' last week with Siemens 247 905 gave us the opportunity to have a little peak into the future of the Siemens Vectron production. Siemens decided to use a batch of new Vectron electric units to serve as 'ballast weight' during the test runs. All machines are new and did not yet leave the factory gates.
We spotted:
- three new 'stock' locomotives with works number 22163, 22215 and 22251
- new MRCE multisystem locos no. 193 655 and 193 656, so the production of the two batches of these locomotives is well on its way (the designated 193 640-650 and 651-660).
- Alpha Trains 193 556 and 557 are finished. This means that the optional locomotives have been built right away after the first order was completed. First batch is Alpha Trains 193 550-555, four more will come.
- The three Vectron for Polish PKP Cargo that were still missing are ready-to-go too. Unlike the twelve first machines, now in service, the designated 193 513 / 514 / 515 (
or 5370 025-027
) are additionally equipped for the Netherlands.
Update: 247 905 has been handed over to InfraLeuna as a temporary replacement of 247 907, because Siemens will perform some finishing touches on the latter.
Photos: Frank Weimer and Michael Raucheisen